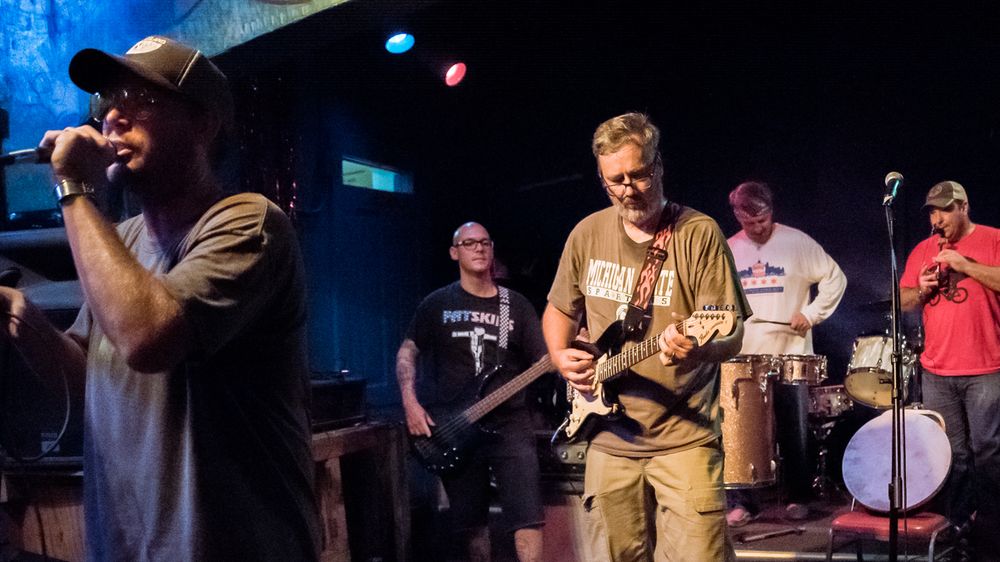 With almost three centuries of lived experience, The Gravy Train's songs are semi-autobiographical, reflecting their lives from reckless binge drinking and salacious young adults, to war veteran, Seabee, starving artist, musical recluse, career law enforcement officer, day trader, and now father.  Toss in a year-long Thoreau-like existentialist experiment, circumventing the globe, and collectively visiting all 50 states, and you will begin to understand why The Gravy Train influences you to eat certain foods or ask you to recall the taxonomy of an ex's undergarments.  No genre of music is off limits.
Just as the band formed, the bonds of more than 30 years of friendship were tested by a series of traumatic losses: a spouse, 2 fathers, and a dear friend called much too early.  Between tailgated wakes, these South Siders have created songs that reminded them that happiness, even in utter darkness, is always found among friends. The Gravy Train hopes to create an experience that transports its passengers to a next stop filled with humor, joy, and the musically multifarious musings of lives well lived.
The Gravy Train has played shows at the Phyllis' Musical Inn, The Elbo Room, Blue Island Beer Company, and Silvies.  They  just finished their second album, Gravy Train 1.5: Quarantine, and are continuing to tour the greater Chicagoland area.